Book Review: Snow White and the Seven Huntsmen: Grizzly Seduction by Jessica Satin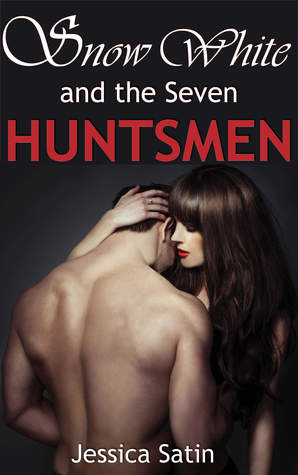 I don't read as much as I would like to these days and when I do, it's often a short story or novella that I can devour in one night. One night just before Christmas I found Snow White and the Seven Huntsmen: Grizzly Seduction on my Kindle. I have to be honest. I have no recollection of downloading it and I don't know where or how I would have come across this title but since it was short and I wasn't particularly tired I decided to give it a go.
It promised in the blurb to be the kind of book your mother wouldn't read and I don't imagine she would but it wasn't nearly as racy as I had hoped for. The love scenes weren't as graphic as some I've read and felt a bit rushed but were enjoyable to read nevertheless. Some of the metaphors used weren't to my taste but the characters themselves were well described and I got a clear picture of what they would look like and what made them tick just from this short story.
Apparently this is a taster for a longer book which is coming in 2015 and I think I probably will be buying it when it is released. I'm curious to know more about the other six huntsmen and what drives Snow to get involved with them. Is she genuinely attracted to them? Do she want to complete the huntsman into one person again just to get back at the Evil Queen or is she merely a liberated young woman looking for fun? I need to know.
Will I download the other stories by Jessica Satin? The Hercules story I saw on Amazon sounds quite good but the Beauty and the Beast one makes me feel a little uncomfortable. The idea of loving a beast has to be approached sensitively and tastefully and not everyone can pull it off. I'll hold off on buying her other stories until I've finished the Snow White ones.